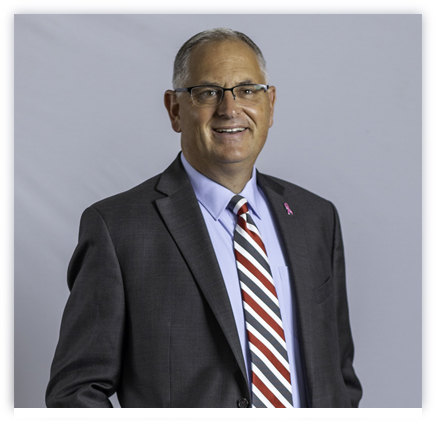 David Givot became an EMT in 1987 and graduated from Daniel Freeman Paramedic School (now UCLA) in June of 1989. He worked the next decade responding to 911 calls in the cities of El Monte, Lynwood, and Glendale, California.
By 1999, he was traveling around the country working with distressed EMS agencies to improve field provider performance through better communications & leadership practices. He provided tools that bridged common gaps and offered real ownership in the agency's reputation for quality of service and care to anyone who was willing to accept it—and a way out for those who did not.
At the turn of the century he took over as the Director of Operations for the largest commercial ambulance provider in the State of Maryland. After working to change the way commercial EMS was delivered there, he returned to California to earn a Juris Doctorate Degree and pass the California Bar Exam on his first attempt.
For over ten years, David has built a well-respected Criminal & EMS Defense Law Firm representing a wide range of clients and cases throughout Southern California and he has worked tirelessly to cultivate a reputation for aggressively, intelligently, and strategically fighting for the rights of EMS & healthcare providers statewide.
Dealing with professional license discipline, including suspension or revocation, can be frustrating, frightening, and very confusing. The possibility alone of having your professional license taken away can be devastating, especially considering all of the hard work and extended hours you have committed to acquire your license and advance your career. As a licensed service provider, your customers, clients, or patients trust you to provide excellent service and care, whether it is medical or any other professional endeavor and maintaining your solid reputation is tough enough without the added stress of a professional license discipline action.
Our team of Professional License Defense Layers understands that, no matter what your job is, your professional license means you provide an essential service for society. Therefore, The Legal Guardian is deeply committed to providing the best professional license defense in Long Beach and throughout California, to help you continue providing the quality service your customers, clients, and patients have come to expect.
With our many years of experience, we have a sharp and honed understanding of how important your professional license is to your daily life. We appreciate that, while the license is professional, the work is personal for you, so the fight to protect your license is personal for us.
Experienced Professional License Defense
Lead Attorney, David Givot, through The Legal Guardian, has built a reputation for success in providing professional license defense for a variety of licensed providers. More importantly, when criminal charges are coupled with professional license discipline, we make it our business to understand your situation better than any other regular criminal defense lawyer without professional license defense experience, so we can protect you all the way around.
Whether it is licensure defense only or licensure defense combined with criminal court defense, we will work side-by-side with you every step of the way to protect your present and your future.
We are Ready to Defend You Against Professional Allegations from All Sides
No matter your field, professional license holders often face added scrutiny from colleagues and superiors, as well as the public and regulatory agencies. In modern times, it has become all too common for complaints and allegations to be raised by individuals who merely think or assume that a mistake was made, or some offense was committed. No matter the allegation, we stand ready to help you deal with it.
Every case is different, and a complaint alone is not evidence of an actual violation. However, an administrative complaint, even if later determined to be unfounded, can lead to a criminal investigation and a professional license defense attorney familiar with criminal law will be very careful to protect your rights from all sides.
At The Legal Guardian, we treat every case as if it will someday go to trial, so comprehensive preparation begins on day one with research, investigation, and brainstorming for strategies that consider a variety of possible outcomes – real or imaginary. When it comes to fighting administrative discipline, there is no such thing as being too prepared.
Allegations against a Professional License can take many forms, such as:
Negligence

Theft while at work

Misuse of resources

Physical abuse

Harassment

Drug use

Possession of dangerous weapons at the workplace

Improper documentation
The list of potential violations is virtually limitless. Whether the defense strategy is mitigation or exculpation, we remain ready to craft and manage defenses no matter the claim. We have handled a wide variety of cases and have helped our clients obtain favorable results.
We Understand the Intense Nature of Working for and with a Professional License
Most people will never understand the amount of work and sacrifice that go into obtaining a professional license, regardless of the profession. For example, a medical doctor will have spent decades preparing for a career in medicine before he or she can start a practice.
Nurses, real estate agents, architects, pharmacists, brokers, and engineers, to name a few, work tirelessly for years on end just to earn the license that allows them to take on the pressure of service to patients and customers and clients; to build a good reputation.
We understand and admire the high burden that comes with maintaining a good track record, especially when one small oversight or predictable mistake may cost you your livelihood. We are happy to listen to your case and work together to develop the best defenses to present to a prosecuting attorney or an Administrative Law Judge.
Crafting a Defense
There is no one-size-fits-all defense to any administrative defense case. A proper defense must consider all of the available evidence, facts, mitigation, and any exculpatory evidence that may exist and is unique only to your case.
Mitigation is among the most common elements upon which administrative defense cases rely. Where discipline is inevitable, good mitigation can help reduce the severity of discipline and can include things like:
Your long practice history with no previous accusations.

No clients or patients were placed in harm's way.

Evidence of contrition, remorse, and rehabilitation.
We Understand the Disciplinary Hearing Procedure
From the initial investigation through to the administrative hearing, we will be by your side and ready to develop and, when the time comes, present the strongest defenses available based on the facts and evidence in your case.
In all cases, our first priority is to make sure that your rights are protected, and that proper procedures are followed; that an agency or board does not take advantage of you; to protect your license and livelihood with every option available under the law.
Get In Touch With Us Today For More Information
You simply cannot surrender and allow a mistake, misjudgment, or miscommunication to cost you everything without a fight. Even worse, you cannot let a false allegation go without a very strong defense.
At The Legal Guardian, we work for you and with you to provide the representation you need throughout the disciplinary process, all with the goal of preventing the loss of your professional license. If you are a licensed professional in Long Beach or anywhere in California, currently facing disciplinary investigation, call us today at (866) 448-6811.