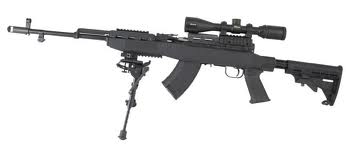 Client, a Firefighter/Paramedic was arrested when police discovered two assault weapons in his home firearms safe.
Police responded to the home after a caller reported a possible dispute. When they arrived, they acquired permission to search the residence for any sign of a disturbance. They found none.
However, the search included a locked firearms safe that my client opened willingly. In addition to a variety of legally possessed firearms, there were two weapons defined by statute as "Assault" type. Client was charged with two felony counts.
After lengthy negotiations with the prosecutor and intense research, all felony charges were dismissed. The client kept his job, his Paramedic license, and all of his other weapons.